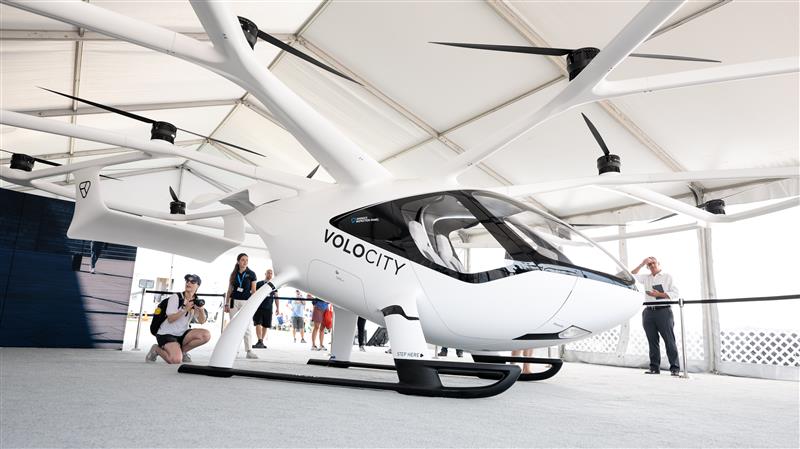 Volocopter Takes to the Skies at EAA AirVenture
3 oct. 2021
Volocopter, the pioneer of urban air mobility (UAM), flew at the Experimental Aircraft Association's (EAA) AirVenture 2021 in Wisconsin. The Volocopter 2X flight was the first ever public crewed test flight of a fully electric vertical take-off and landing (eVTOL) air taxi in the US. This successful flight marks a key milestone in Volocopter's plan to raise awareness of air taxis among populations around the globe and is critical to the long-term success of delivering advanced air mobility (AAM) and urban air mobility (UAM) solutions.
The crewed Volocopter 2X took off at 2:45 PM CST for a 4-minute flight at ~164 ft and a top speed of 18 mph over Wittman Regional Airport as part of EAA's AirVenture aviation celebration.
Event attendees were able to watch the Volocopter 2X fly and take a seat in the VoloCity model at Volocopter's booth to experience these aircraft. Nicknamed the "World's Greatest Aviation Celebration," more than 600,000 visitors are expected to come to see pioneering designs in action.